Moos News 2/16/16
Good morning,

Mark your calendar for March 18th. We will be hosting a trunk show and presentation at Pathway
featuring Gudran Erla. Gudran is the designer and owner of GE Designs. She loves everything quick and simple, so her quilts might look more complicated than they really are. She loves to find ways to do things quicker and use easier methods. All her patterns are geared toward today's quilt makers, easy and fast with a modern touch. Advance registration is required and the cost is $25.00. Call or stop by the store to reserve your seat.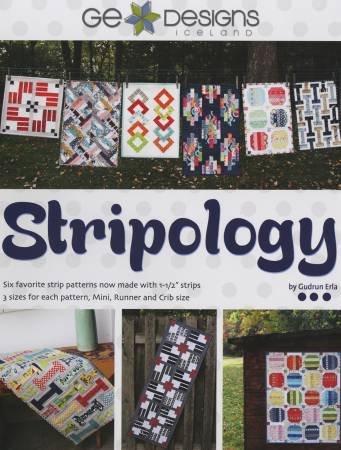 Gudran also offers half day workshops on various techniques from her patterns and books. If you are interested in attending a 1/2 day workshop after the trunk show, please call or stop by the store to sign up. The cost is $25.00 plus book. We need a minimum of 15 to sign up in order to have the workshop.

New fabric arrived from Free Spirit designed by Zandra Rhodes in teal colors and Parson Gray in brown & gourd....Pretty modern prints.



Eclectric Elements sent Wallflowers designed by Tim Holtz. Soft blue, tan and green colors with birds and

foliage.
New patterns: No Measure Bargello by Cozy Quilt Designs


New Pre-cuts: Songbird Gathering - Moda FQ bundle

Morningside Farm - Darlene Zimmerman - FQ bundle and jellyroll
Little House on the Prairie - FQ bundle
Mill Book - Moda FQ bundle
Downton Abbey - Andover FQ bundle


* * * Reminder - the balance is now due for the Paducah bus trip * * *

We have a new Block of the Month starting in May called Honey Bee Lane. The garden is all A-Buzz! with five of the sweetest beehives you have ever seen. Call or stop in to sign up. This is a 6 month program and the cost is $24.99 per month.


It's not too late to sign up for the Old Friends BOM that just started. This is a 10 month program. Your choice of black or white background and the cost is $12 per month. Stop by the store or call (217.245.9190) to sign up.


* * * * * * * * * * * * * * * * * * * * * * * * * * * * * * * * * * * * * * * * *
Inventory reduction sale in progress - lots of great fabrics at fantastic prices!

* * * * * * * * * * * * * * * * * * * * * * * * * * * * * * * * * * * * * * * * *

We will be honoring the Jo-Ann's 40% off one item coupon Wednesday, 2/17 through Wednesday, 2/24/16.

* * * * * * * * * * * * * * * * * * * * * * * * * * * * * * * * * * * * * * * * *

Thank you to our customers for your continued support. We couldn't do it without you.

Gertie and the herd